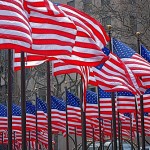 Dave Mejias On Immigration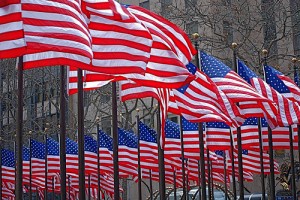 Dave Mejias believes that the American dream is still alive.
Despite the difficult times that America has faced in recent years, it is still better here than many places in the world. This great country was founded on immigrants chasing the American dream and the pursuit of life, liberty and freedom.
The issue of immigration has been always been the fodder for great debate and even deep-seeded anger in America's history. But the fast-growing immigrant population represents a critical component in the long-term economic health of America, and many people see Long Island as the epicenter for such growth.
Recently, I took part in an event at SUNY Old Westbury called "Long Island Industry Leaders: The Economic Future of Our Region Hinges on Practical Immigration Policies." It was an eye-opening experience and clearly illustrated the need for solid immigration policies.
The event began with a stirring video address from former President Bill Clinton.
"Long Island has the potential to become the nation's model of diversity, but the potential can only be met if Long Island addresses the policies that impact its growing populations of Latino, African American, and Asian communities," Clinton said. "Students from these diverse backgrounds are Long Island's future entrepreneurs, employees, and executives, but today we're not giving them the skills they need to succeed."
I can relate to this issue, my parents came to the United States to provide a better life for my siblings and me.
I am truly proud to have learned how important a strong work ethic is, and how the American Dream is real for those who are determined to realize their goals.
The event brought together stakeholders from business, healthcare and education to explore how Long Island can maximize the contributions of immigrants to the region's economy, particularly in the face of a shrinking native-born workforce.
This cross-section of Long Island business, civic, and political leaders issued a united call for federal, state, and local immigration policies that recognize the relationship between strong economies and welcoming immigration policies, and began developing the framework for those policies.
The economic wonks call it "Brain Drain", which is a term that over simplifies the exodus of native Long Islanders from the region in search of work and home ownership. While many jobs have been lost on Long Island and beyond, these are the times when America's mettle is tested. These are the times when Americans reinvent themselves and create new economic opportunities.
Immigrants are not an exception to this rule. Needs are created and filled. It is basic economics, supply and demand.  It is the right time to figure out how to bring together the population and foster better immigration policies for the benefit of the country.
Together, many voices become louder and more difficult to ignore. Long Island has been the leader before, and we will be again. This has always been the land of opportunity.
We all win if it stays that way.
Dave Mejias On Immigration