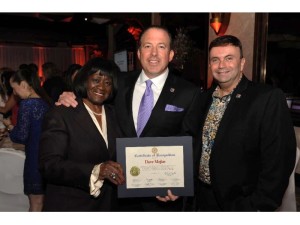 On Wednesday, May 4, 2016, the LGBT Network honored former Nassau County legislator and family law attorney, Dave Mejias at the LGBT Network "Studio 54" Gala for his continuous support of the LGBT Network and his strong commitment to the LGBT community on Long Island and Queens.
Guests discoed the night away after a touching ceremony thanking the former elected official for his efforts to keep the children in his community safe through his legislation and family law practice, Mejias, Milgrim and Alvarado. Along with the honor given to him by the LGBT Network,David Mejias was honored with a Declaration by the Town of Hempstead from Senior Councilwoman Dorothy L. Goosby.
At this year's event, the LGBT Network raised nearly $200,000. All proceeds will directly support the Network's "Safe Schools Initiative," which seeks to create safer schools for LGBT youth across Long Island and Queens through anti-bullying and youth empowerment programs. Read more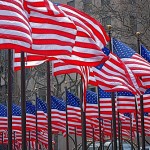 Dave Mejias On Immigration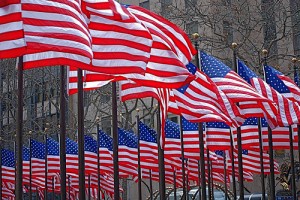 Dave Mejias believes that the American dream is still alive.
Despite the difficult times that America has faced in recent years, it is still better here than many places in the world. This great country was founded on immigrants chasing the American dream and the pursuit of life, liberty and freedom.
The issue of immigration has been always been the fodder for great debate and even deep-seeded anger in America's history. But the fast-growing immigrant population represents a critical component in the long-term economic health of America, and many people see Long Island as the epicenter for such growth.
Recently, I took part in an event at SUNY Old Westbury called "Long Island Industry Leaders: The Economic Future of Our Region Hinges on Practical Immigration Policies." It was an eye-opening experience and clearly illustrated the need for solid immigration policies.
The event began with a stirring video address from former President Bill Clinton.
"Long Island has the potential to become the nation's model of diversity, but the potential can only be met if Long Island addresses the policies that impact its growing populations of Latino, African American, and Asian communities," Clinton said. "Students from these diverse backgrounds are Long Island's future entrepreneurs, employees, and executives, but today we're not giving them the skills they need to succeed."
I can relate to this issue, my parents came to the United States to provide a better life for my siblings and me.
I am truly proud to have learned how important a strong work ethic is, and how the American Dream is real for those who are determined to realize their goals.
The event brought together stakeholders from business, healthcare and education to explore how Long Island can maximize the contributions of immigrants to the region's economy, particularly in the face of a shrinking native-born workforce.
This cross-section of Long Island business, civic, and political leaders issued a united call for federal, state, and local immigration policies that recognize the relationship between strong economies and welcoming immigration policies, and began developing the framework for those policies.
The economic wonks call it "Brain Drain", which is a term that over simplifies the exodus of native Long Islanders from the region in search of work and home ownership. While many jobs have been lost on Long Island and beyond, these are the times when America's mettle is tested. These are the times when Americans reinvent themselves and create new economic opportunities.
Immigrants are not an exception to this rule. Needs are created and filled. It is basic economics, supply and demand.  It is the right time to figure out how to bring together the population and foster better immigration policies for the benefit of the country.
Together, many voices become louder and more difficult to ignore. Long Island has been the leader before, and we will be again. This has always been the land of opportunity.
We all win if it stays that way.
Dave Mejias On Immigration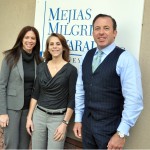 Dave Mejias Community
Long Island was founded on the community spirit. As the region became the centerpiece and model of American Suburbia, towns sprouted up around the Island, each with its own flavor and feel.
In 2012, with the hectic pace of the world, it can be easy to forget what it takes to be a good member of the community. For Mejias, Milgrim and Alvarado, PC it means sponsoring and taking part in local events, donating to local charities and maintaining a visible presence in all aspects Long Island life.
Among the other events the firm will be involved in this year is the Greater Long Island Running Club's 29th annual edition of  the Runner's Edge Long Island 5 Kilometer Women's Run/Walk.  The run will start and finish at Farmingdale High School on Saturday, July 14th 2012.
What makes it unique is it is a women-only event, and runners from all over Long Island and beyond are invited to participate. I have always been a strong advocate of women's issues and although it will be tough for me to stand on the sideline and let them have the fun, this event is important to maintain its billing as women-only. It helps bring us all together for the day and appreciate the goals of the Runner's Edge Long Island 5 Kilometer Women's Run/Walk.
Mejias, Milgrim Alvarado, PC, who will be returning as the Presenting Sponsor of the Run, and our very own Randi Milgrim, who was once again voted Best Divorce Lawyer on Long Island, will be competing in this year's run, and has set her sights on scoring well in front of her 2010 finishing time of 34:46 and her 2011 finishing time of 34:15.
Proceeds of this year's  run will once again be distributed Long Island Oceans and its efforts to battle gynecological cancers, and The Opening Word, a very special program administered by the Dominican Sisters that provides education and job training to poor uneducated women in Huntington Station, Amityville and Wyandanch.
I asked Randi what it means for her to be running this event again. Randi is an enthusiastic and energetic person who truly believes in the good of people and has a desire to be a part of the solution in everything she tackles.
"There is no better motivation to push yourself than to help make a difference in the lives of other people," she said. "It is an incredible feeling knowing that everyone around you is of the same mindset, and focused on being there for all the right reasons. It gives you an extra kick to be better and work harder. There is an energy that feeds us all. All of the participants and sponsors of this event are truly committed to that mission and it is an incredible event to be a part of."
When I founded Mejias, Milgrim and Alvardo, PC it was my vision to make the firm a true partner for the Long Island community. I have been fortunate to have partners and employees who also believe in that sentiment.
On July 14th at the Runner's Edge Long Island 5 Kilometer Women's Run/Walk, we will be there for the community again. Not only will we be cheering for our own Randi Milgrim but for everyone who is taking part.
That is the community spirit.
-Dave Mejias
Dave Mejias Community